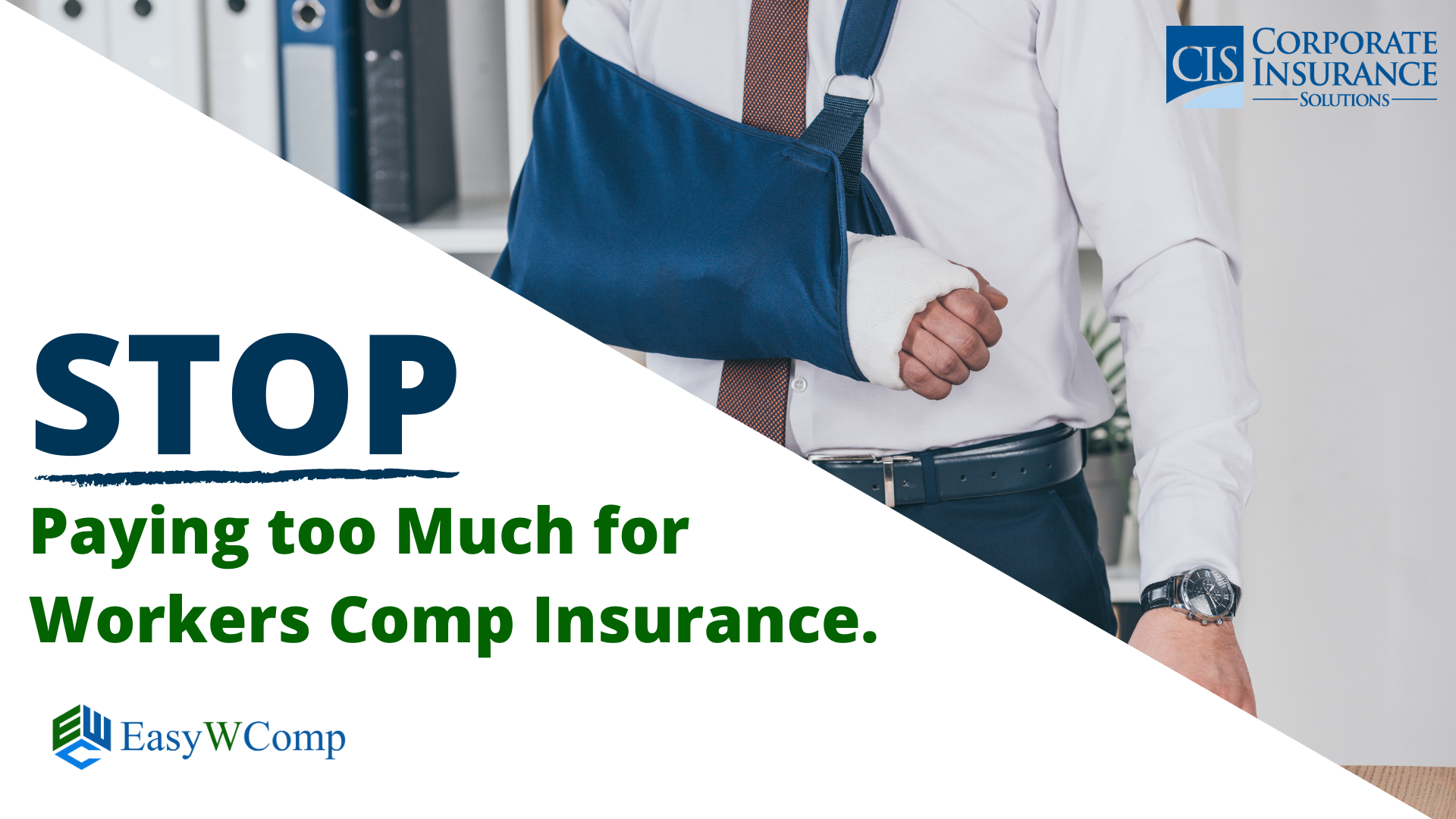 Are you Overpaying for Workers Comp Insurance?
March 23, 2021
It's Time for a New Workers Comp Policy.
Are you required to have Workers Compensation Insurance for your business? If so, have you shopped around lately to see what other options are available to you?
Many Workers Compensation policies have an effective date of Jan. 1st, which means now is a great time to consider other options for the new year!
"Pay-as-You-Go" policies improve your cash flow by requiring no up-front down payment. By integrating directly with your payroll service, your premium is calculated and paid with each payroll for only the amount due for that payroll.
If you are looking for a change to your current policy or looking to set up a workers comp policy for the first time, a Pay-as-You-Go (PAYG) policy may be a great fit for your business.
The Top 4 Benefits of Pay-as-You-Go Workers Comp Policies
Improved cash flow.
Since PAYG premiums are based on each payroll you run, you do not have to worry about paying more than you need to up front. There is also no down payment or up-front deposit requirement to get started! So, unlike a traditional workers comp policy, your payments are spread out over the course of the year, resulting in better cashflow for your business.
Easy, automated and accurate.
PAYG premiums are connected directly to your real-time payroll data allowing premium payments to be automatically calculated with each payroll.
Simpler Workers Comp Audits.
Pay-as-You-Go workers comp policies allow for simpler year-end audits. In most cases, there is no need for a time-consuming audit. Since your premium was based on your actual payroll during the year, there is little room for you to underpay or overpay on your premiums, and there is usually little if any money due at the end of the year.
Staying compliant.
Each state has its own workers comp laws, which makes it important for you to have appropriate coverage wherever you have employees in order to stay compliant. One of our licensed agents can help you and recommend the appropriate policy.
Even if you have a current workers compensation policy in place, please contact us to see about potentially switching from a traditional policy to Pay-as-You-Go. Let us help you start the year off right! Contact us today to speak with an EasyWComp agent for guidance on the best workers comp solution for your business.